Blaise Fiedler, wedding photographer in Nice and the French Riviera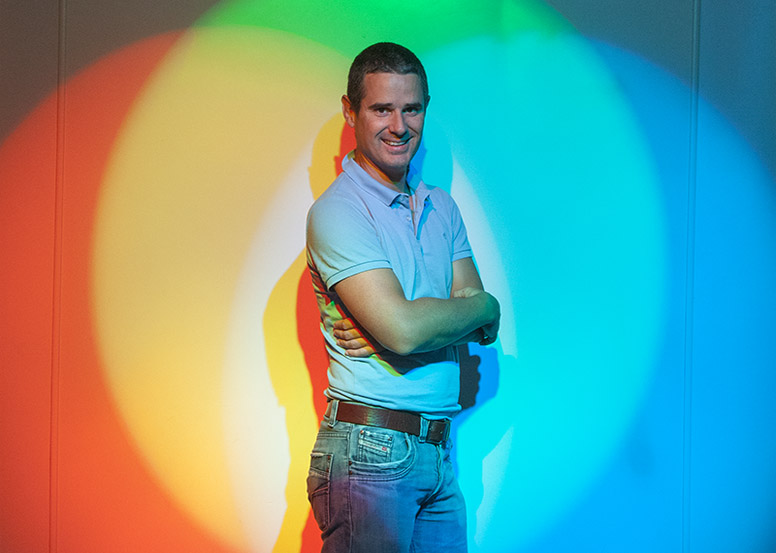 Making the right choice for your wedding photographer is a big challenge. Here are some reasons why I believe I'm the right choice.

Top reasons for selecting me as your wedding photographer in Nice, France and its surrounding area
20 ans of photography experience: my background is in travel photography, when I brought back exceptional shots from Bangladesh, China, Nepal, Thailand, Laos, Burma/Myanamr and many other countries: in all over 45 countries visited. This on-site experience and reactivity will make all the difference on your wedding day.
High spirits: Even under pressure I keep on smiling and I'll always find the right words to put everybody at ease – guest as well as the bride and groom. I can guarantee that we'll spend a good time together.
Passionate about photography: I love a beautiful picture. I chose the job of wedding photographer to crystalise forever the emotions of one day. No two albums are the same as they are the reflection of your personality. But all share one thing: I am proud of every single picture in them.
Perfect pictures: I retouch and optimise every single delivered picture in my digital lab until it's perfect. For 1 hour at the wedding, I spend between 3 and 4 optimising photographs. During a single ceremony I take close to 2.000 photographs.
Combine photo-styles:

photo journalist style
glamour

Professional photography gear: the lenses I use are top-class professional lenses. My digital photo lab is equiped with photography software that I know inside-out to offer you really unique shots.
Failure-proof: I maintain all my photography gear in top condition. And to be sure to be completely operational on your wedding day I come with a backup of almost all my gear – sometimes even 2 backups!
Your online photo gallery: a password protected online gallery for you to share your greatest moments with guests around the world.
Completely bilingual French-English means that I can easily speak with you but also with the locals. I also speak some German, Portuguese, Spanish and Italian – so pretty much all your guests should feel comfortable with me whatever their nationality.
Award-winning photographer:

Monaco, First prize Riviera Radio in 2003 and 2004
Singapore, Changi International Airport, Globe Trotter International Competition, Winner, 2005
France, Helping Hands Charity Contest, Winner 2005, 2007

Multimedia DVD: what joy to to admire your photos on your giant TV screen animated to your favorite musics.
A precise preparation: before your wedding we meet to discuss precisely how the day is going to flow. I then travel several times to the ceremony area: chruch, town hall (our "mairie"), parcs or village and the dance and dining location to be completely familiar with the places and the light.
Best price-quality ratio in the French Riviera: to my knowledge no other photographer offers such a rich package at such a price.