French
Professional Wedding photographer in the Cote d'Azur, France

Wedding photographer in Cote d'Azur
Wedding photography specialist
I specialise only in weddings - it's my passion to capture your wedding emotions in my photography. I love being a wedding photographer in the Cote d'Azur with its many beautiful locations for the wedding couple.
My wedding photography style is modern and artistic. I combine wedding photo-journalism with photographic art. As a wedding photographer in the Cote d'Azur I do much more than a simple coverage of the event - I interpret what the wedding means for you.
Bilingual French Wedding Photographer
I am a French photographer and speak fluent French and English. As such you can trust me to be at ease with you in Cote d'Azur dealing with photography with multi-cultural wedding guests.
I work on my own, taking pride and passion in photographing you wedding and editing your wedding photographs until I am completely satisfied with the results. I am not a big wedding photography company - the person you will have on the phone when you contact me and the person you see when we discuss your requirements is the photographer who will be taking the photos at your wedding - me.
My prices for wedding photography in the Cote d'Azur are fair - I put a lot of effort in preparing the photo shoot of your wedding in Cote d'Azur and spend a couple of days after the wedding in optimizing your photographs.
Passionate about wedding photography
Passionate about photography: I love a beautiful picture. I chose the job of wedding photographer to crystalise forever the emotions of one day. No two albums are the same as they are the reflection of your personality. But all share one thing: I am proud of every single picture in them.
Perfect pictures: I retouch and optimise every single delivered picture in my digital lab until it's perfect. For 1 hour at the wedding, I spend between 3 and 4 optimising photographs. During a single ceremony I take close to 2.000 photographs.
Cote d'Azur wedding photographer gallery
I invite you to discover my Cote d'Azur wedding photo galleries and the whole French Riviera. I also cover weddings in other parts of the French Riviera, such as Beaulieu sur Mer, Cannes, Saint Jean Cap Ferrat, Eze, Monaco, Mougins, Nice, Valbonne, Vallauris or Biot to name a few.
Your wedding in the Cote d'Azur
200 years ago Monaco was a small villages, Cannes a poverty-stricken fishing village and Nice had a population of no more than 12,000. The journey from Paris took twelve days and was difficult and often dangerous.
Today a very efficient airport welcomes you from all over the world and it's a great place to get married! From the carnival in Nice to the Monaco Grand Prix, from the homely game of boules to the Cannes Film Festival, there is a common thread running through everything: a sense of festivity and hospitality.
Prices for wedding photography in the Cote d'Azur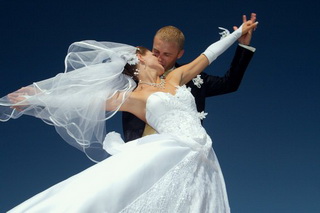 Wedding Photography Navigation
Wedding in Grasse - for instance Bastide Saint Antoine
Wedding photography in Cannes, France
Photography in Saint Jean Cap Ferrat
Weddings in Vallauris and Biot
The wedding photographer will cover preparations, civil ceremony, religious ceremony, the reception and the whole evening. I photograph your wedding in the South of France - Côte d'Azur: Monte-Carlo, Nice, Cannes, Antibes, Monaco, Saint Jean Cap Ferrat, Juan les Pins , Biot, Vallauris, Mougins, Valbonne, Cap d'Antibes, Saint Laurent du Var.
Wedding Photography Navigation
Wedding photographer Antibes, Wedding in Grasse - for instance Bastide Saint Antoine, Photography in Beaulieu, Wedding photography in Cannes, France, Photography in Saint Jean Cap Ferrat, Wedding in the Cote d'Azur, Wedding photos Eze, Photographer in Monaco, Photography in Mougins, Wedding photographer in Nice, French Riviera photographer, Weddings in Vallauris and Biot, Wedding links and Directories